Prenatal Pilates
Prenatal Pilates is a great way for women to continue exercising in a safe and controlled way during their pregnancy. At Physiolates, we run a prenatal Pilates class as well as offering 1:1 Pilates sessions with our specially trained physiotherapists.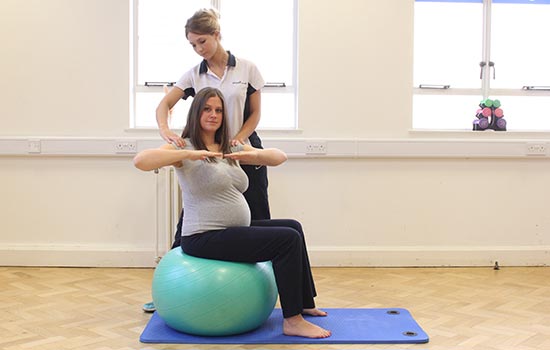 How it works
Pilates incorporates various low impact exercises designed to increase deep core and pelvic floor strength as your body changes throughout your pregnancy. Increasing deep core and pelvic muscle strength gives the spine and pelvis more stability, allowing you to function at your optimum level while pregnant. Increasing stability muscle strength also helps reduce risk of back pain as your baby's weight increases.
Benefits of Prenatal Pilates
There are many benefits of prenatal Pilates. Benefits include:
Strengthening deep core and pelvic floor muscles
Increased joint stability as your baby grows
Preparing the body for labour
Reduced risk of incontinence
Reduce risk of sciatic nerve pain
Maximised function
Greater relaxation
Decreased tension in muscles
Improved posture
Pilates is suitable for those greater than 12 weeks pregnant. We do ask you to please check with your GP or midwife before starting prenatal Pilates.
See how Physiolates can help you and your Pregnancy with Pilates
To book your free taster class click the Book Now tab or call today on 0330 088 5778 or email office@physiolates.org.uk
Back To Top