Pilates for Incontinence
Pilates for incontinence works by developing the strength of the muscles in the pelvic floor responsible for supporting the organs in our pelvis, including our bladder.
Incontinence is a very common condition that can occur as a result of many daily changes. Most commonly people can experience incontinence following pregnancy, weight gain, heavy lifting or as a result of aging.
The muscles of the pelvic floor act like a sling, lifting and supporting the organs within our pelvis such as our vagina, bladder and bowel. When our pelvic floor is strong, we are able to control the flow of urine by contracting and tightening the muscles of the pelvic floor. If our pelvic floor becomes weak, our ability to control the flow of urine decreases, and can cause the bladder to leak urine.
How it works
For many people suffering from urinary incontinence, Pilates can be very helpful in reducing the symptoms of incontinence.
The pelvic floor is one of the muscle of our deep core. When we practice Pilates, we activate the muscles of our deep core, allowing us to actively strengthening the pelvic floor. By strengthening the pelvic floor, we increase its ability to support the organs within our pelvis, such as our bladder.
As our deep core grows stronger, our ability to tighten the muscles of our pelvic floor grows, allowing greater control of urinary output. With ongoing Pilates practice, we should be able to improve symptoms associated with incontinence.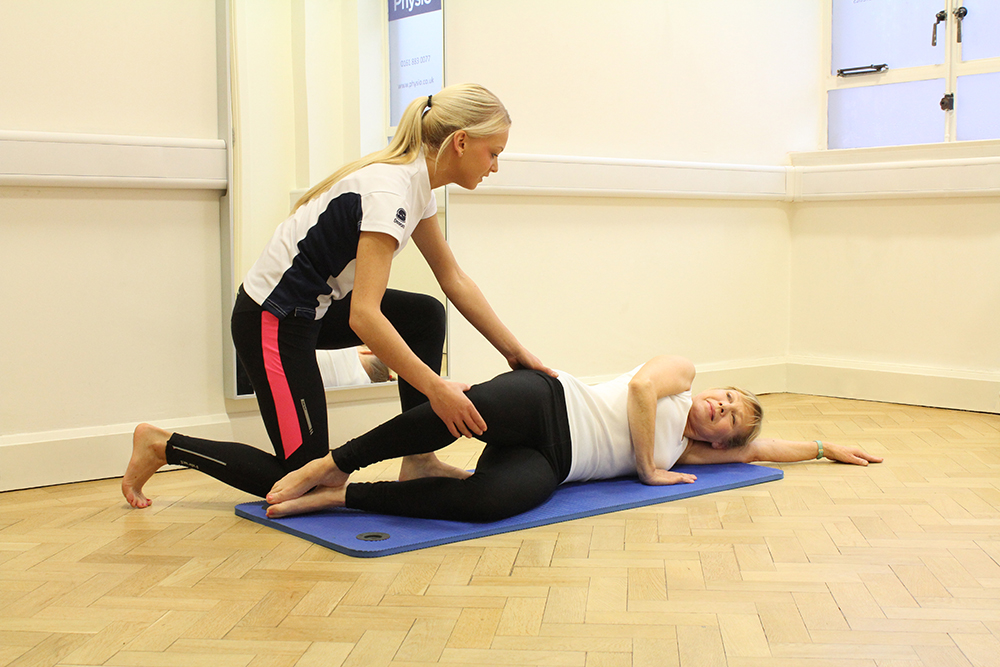 Benefits of Pilates for Incontinence
There are many benefits of Pilates for incontinence, including:
Decrease in symptoms associated with urinary incontinence such as leaking urine.
Improved core strength
Increased confidence and self-esteem
Faster recovery post pregnancy
Faster recovery post-gynecological surgery
Improved daily function
Improved mood and overall well-being
Meet like-minded, friendly people in our classes
Back To Top
If you suffering from incontinence but are unsure of whether Pilates would benefit you, you can e-mail us office@physiolates.org.uk or call 0330 088 5778 to speak to one of our physiotherapists.
To book your free taster class click the Book Now tab or call today on 0330 088 5778 or email office@physiolates.org.uk
Book Online or for more information call us on 0330 088 5778 or email office@physiolates.org.uk