Pilates for Socialising
Pilates has a wide range of health benefits and it is also great for meeting new people!
How it Works
When you attend your first Pilates class you will be greeted by your class instructor who will ask you to complete a health screening questionnaire and record your goals. You will meet the friendly faces in your class on an informal basis as you are taken to the gym.
Our Pilates classes are filled with like-minded people with similar goals and reasons for attending as yourself, so they often chat and share stories on entering and leaving the class. They may be recovering from an injury or surgery, they may be an elite athlete looking to increase their performance in sport, or they may be attending to increase their general health and meet new people just like you!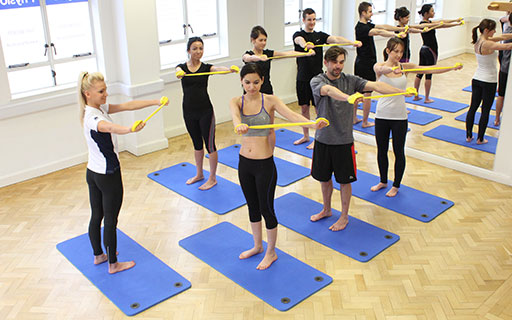 All of our classes promise a welcoming, relaxed atmosphere with quiet time during the class to focus and concentrate on exercise technique.
Benefits of Pilates for Socialising
There are many ways in which socialising with others at Pilates can benefit your life.
Pilates of socialising at Pilates classes are:
Meeting new, like-minded people
Meet people with similar problems to yourself
Relate to others and share stories
A friendly, relaxed atmosphere
An enjoyable experience with every class
An open environment to ask questions
Comparing progress with others in an informal way
An added bonus to all other health benefits
Incresaed confidence and increased well-being
To book your free taster class click the Book Now tab or call today on 0330 088 5778 or email office@physiolates.org.uk
Back To Top