Pilates for Back Pain
Back pain affects 90% of people at some point in their lives, with 50% of those people experiencing a recurrence of their back pain after their initial episode. Pilates can help reduce the chances of experiencing back pain or its recurrence with a series of exercises designed to build core and gluteal strength.
How it works
Pilates for back pain involves exercising the deep muscles of the core to offload the spine and increase the stability of the trunk. Increased trunk and core stability gives the joints and soft tissues of the spine more support, reducing their work-load, leading to a reduction in pain and reduced chance of injury.
For chronic low back pain (back pain lasting for 3 months or more), Pilates is especially important in reducing pain intensity and recurrence of painful episodes. Evidence shows that Pilates is an effective treatment for chronic low back pain as well as a successful long term management technique for chronic low back pain, as well as a variety of other conditions. For more information on chronic pain see Pilates for Chronic Pain.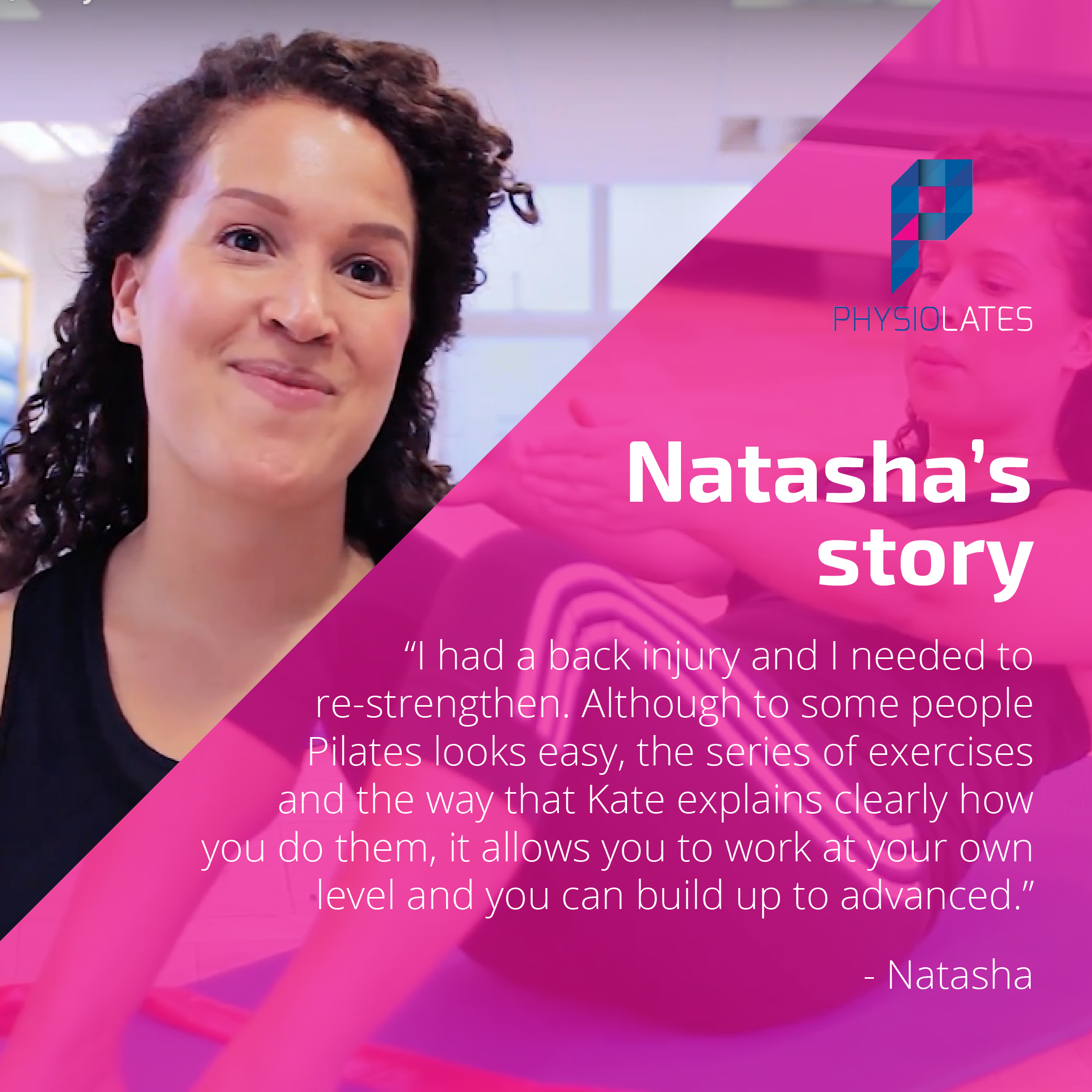 Conditions Treated
Physiolates can be useful in managing your back pain, regardless of the cause.
Pilates can help with symptoms associated with conditions like:
Chronic low back pain
Muscle strain
Disc prolapse
Whiplash
Postural pain
Post-spinal surgery
Pelvic dysfunction
Sacroiliac pain
Low back pain during pregnancy
Post natural child birth or C-Section
Benefits of Pilates for Back Pain include:
Reduced or completely eliminated low back pain
Ability to manage low back pain
Reduced risk of low back pain in the future
Conservative alternative to invasive treatment or surgery
Restoration of normal movement patterns
Return to sport
Increased overall well-being
Increased confidence
Greater quality of life
See what Sam and Laura had to say about how Pilates helped their back pain.
See what others had to say about their experience at Physiolates on our testimonials page.
To book your free taster class click the Book Now tab or call today on 0330 088 5778 or email office@physiolates.org.uk
Back To Top