Pilates for Toning
Pilates is a form of low impact strengthening and conditioning exercise which increases muscle tone to optimise the appearance of your body shape.
How it Works
Pilates for toning works by strengthening a wide range of muscles in the body through a series of matwork exercises. As muscle strength develops their tone increases, giving them a firmer feeling and more defined look. Muscle tone also helps to increase the subconscious safety reflex to reduce risk of injury and improve movement control.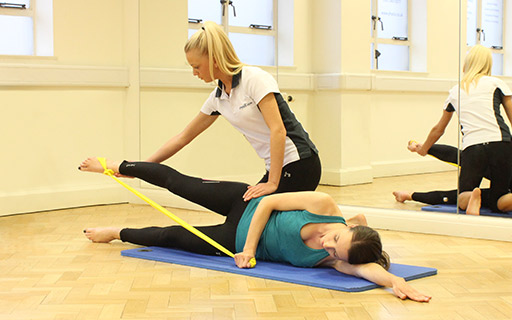 Pilates exercises target both the smaller stability muscles and the larger mobility muscles to ensure you gain a full body work out. You will be taught the beginners exercises before progressing onto intermediate and advanced levels with the guidance of your Pilates instructor.
Perhaps you are going away on holiday and want to look good in a bikini, you are getting married and want to look your best or maybe you just want to tone up for your own personal benefit… whatever your goal, our Pilates classes and private sessions are perfect for you.
Benefits of Pilates for Toning
There are a wide range of benefits of Pilates for toning.
Benefits include:
Increased muscle strength and tone
Enhanced body shape
Improved posture
Increased balance
Increased self-esteem and confidence
Easing yourself back into exercise in a safe way
Improved daily function
Increased performance in sport
Reduced risk of injury
A speedier recovery post injury
Improved mood and overall well-being
To book a private Pilates session or to join a class to boost your muscle tone call 0330 088 5778 or e-mail office@physiolates.org.uk for more information.
Back To Top