Postnatal Pilates
Postnatal Pilates is a fun way of regaining muscle strength and tone following the birth of your baby. Physiolates offer both private 1:1 sessions and group classes run by highly qualified physiotherapists.
How it works
Pilates incorporates a series of precise, controlled exercises which focus on increasing deep core strength by using body weight, movement and small pieces of specialised Pilates equipment. Exercises are adapted for postnatal women to focus on deep core and pelvic floor strength to ensure you recover as quickly as possible following labour. Pilates is great for regaining your fitness and toning up in a fun and safe way.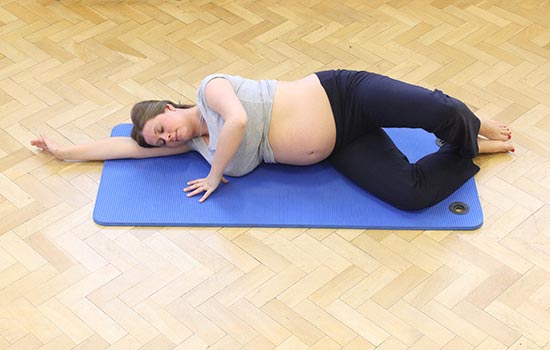 Our postnatal Physiolates classes are also a great way to meet other mums. Feel free to bring your baby along with you!
Benefits of Postnatal Pilates
Benefits of Postnatal Pilates include:
Returning to your pre-baby shape
Toning muscles
Strengthening the pelvic floor muscles
Reduced risk of incontinence
Improved postural alignment
Reduced risk of low back pain
Regaining of body awareness
Increased feeling of wellbeing
Postnatal Pilates classes and private 1:1 sessions can start 6 weeks post normal delivery and 8 weeks post caesarean section. We do ask that you please check with your midwife or GP before starting postnatal Pilates.
See how Physiolates can help you and your Pregnancy with Pilates
To book your free taster class click the Book Now tab or call today on 0330 088 5778 or email office@physiolates.org.uk
Back To Top