Pregnancy
Pilates can have a significant effect on your pregnancy and birth. Private Sessions with our specially trained Pilates instructors provide you with the feedback and facilitiation you require for a safe, effective workout.
What to Expect
In your private Pilates sessions during your pregnancy, you can expect to learn how to activate your deep core and pelvic floor muscles within your first appointment. Your physiotherapist will also teach you ways of optimising your movement and posture during your pregnancy, as your baby grows and the stress on your spine and pelvis increases.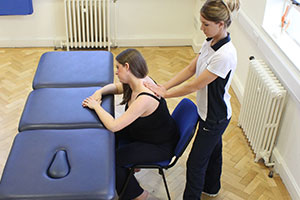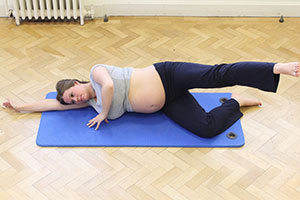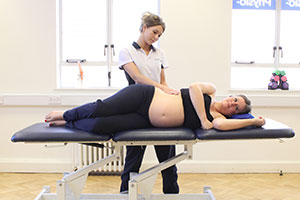 Deep core muscle strengthening combined with pelvic floor, gluteal and upper body strengthening helps to increase the support system to your joints and reduce the risk of experiencing pain.
Private Sessions can be booked on a 1:1 basis with your Pilates instructor or in small groups, such as 2:1, if you and a friend want to come together.
Benefits of Pilates for Pregnancy
Pilates can benefit pregnant ladies in many different ways.
Benefits include:
Increased central muscle strength including the deep core, gluts and pelvic floor
Greater joint stability as your pregnancy progresses
A comfortable, happy pregnancy
Preparing your body for birth
Reduced risk of pain during pregnancy
Reduced risk of pelvic conditions during pregnancy
Reduced risk of nerve pain into the legs during pregnancy
Reduced muscle tension
Aids relaxation
Quicker recovery following birth of your baby
Find out more how Pilates can help with your Pregnancy
To book a private Pilates session during your pregnancy please e-mail office@physiolates.org.uk or call 0330 088 5778
We offer private sessions for the following groups of people:
Tweets by physiolates
Back To Top