Pilates for Sport
Pilates can be seen as the secret to success for sporting people, as it exercises the smaller stability muscles in the body which are often targeted in training. In sports specific training it is often the bigger mobility muscles in the body which are exercised, such as the abdominals, quadriceps and calves – but what about the deeper layers of the core and the gluteal muscles? Strengthening the stability and mobility muscles in the body leads to a greater control over movement, in addition to improved power and precision in sport.
What to Expect
Your first private Pilates session will include a small assessment for your Pilates instructor to find out what goals you would like to achieve in relation to your sport. Your joint mobility in addition to your core, gluteal and upper body strength will also be assessed to identify areas of imbalance to work on. Your physiotherapist will monitor these findings each session and progress you through a range of Pilates exercises from beginners to advanced level.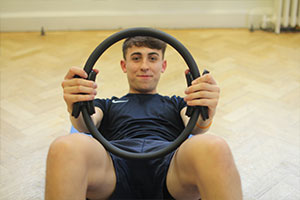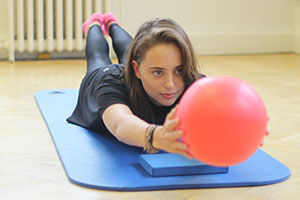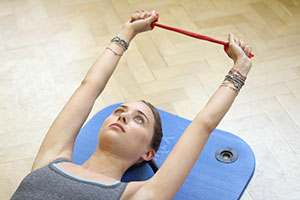 Private sessions for sports people can take to form of 1:1 appointments, or small groups are also welcome to book on an 2:1, 3:1 or 4:1 basis. Alternatively we can offer classes to your sports club venue, see sports clubs for more information.
Benefits of Private Sessions for Sports
Sports people can gain many benefits from private Pilates sessions.
Benefits of Pilates for sports people include:
Improved sporting performance/technique
Development of a strong central core and gluteal muscle system
Greater power and control
Improved balance and co-ordination
Increased accuracy
Greater joint range of movement and flexibility
Increased confidence
Reduced muscle tension post training or event
Significantly reduced risk of injury
Improved mental focus
Find out more how Sportslates can help you.
To book a private session to aid your sporting performance please e-mail office@physiolates.org.uk or call 0330 088 5778
We offer private sessions for the following groups of people:
Tweets by physiolates
Back To Top